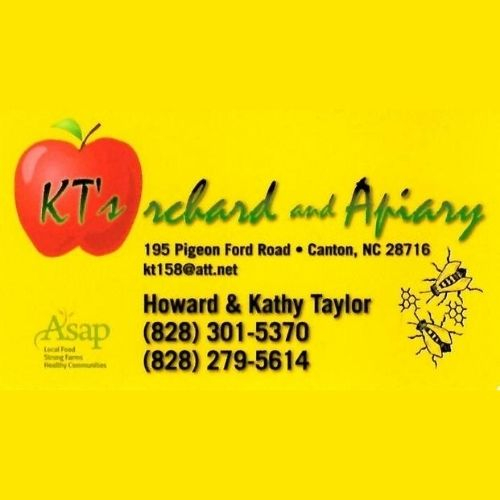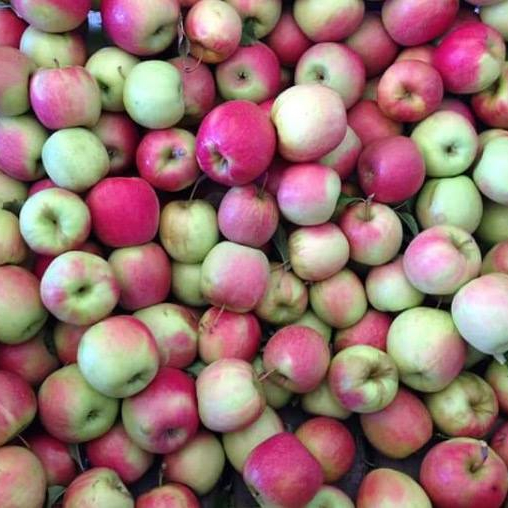 KT Orchard & Apiary
Contact: Howard and Kathy Taylor
Address: 195 Pigeon Ford Road Canton, NC, 28716
Email Address: kt158@att.net
Phone: 828-279-5614
About Us
Family owned and operated. We feature Apples, Peaches, Nectarines, Raspberries and Honey. Our growing season starts in late July until November.
Practices
Starting in July, we have fresh locally grown black and red raspberries, peaches followed by 75 varieties of apples.

Different varieties of raw, unfiltered honey available year around.